Events
---
Posted in Activities, All News, Bistro, Events on Oct 26, 2018
"The chefs participating in this year's festival are passionate about the whiskey, our region and the culture and their cuisine will be representative of this," said Cooper. "Whiskey is great for drinking, but the chefs will show how whiskey has broader applications and can also be used for cooking." Shelley Cooper, Executive Chef of the Appalachian Bistro, is featured in an article titled "Grains & Grits Festival Plans to Elevate Culinary Experience" for Chattanooga Magazine. Here is an excerpt from the Oct. 2018 article sharing the festival's new additions and culinary elevation: Executive Chef Shelley Cooper, a participant in the Grains & Grits Festival since its inception, is leading this year's culinary component of the event. She finds that showcasing the ability of chefs in the region provides a new perspective.
---
Posted in All News, Bistro, Events on Jul 05, 2018
Vegan Cuisine the focus of a Special Wine Dinner on July 21
"Going Vegan" did not come easily to Rachel Oldham and Dana Sorenson, featured Chefs for the Vegan Wine Dinner set for Saturday, July 21st at Dancing Bear Lodge & Appalachian Bistro. Klinker Brick Vegan Winery out of Lodi, California will complement their cooking with wines notably absent of any animal byproduct. The cost is $75 pp.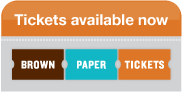 "As much as I wish I could say Dana and I have been vegan our whole lives, this is not the case," Oldham said. "I initially went pescatarian (no chicken or red meat, just fish) when I was 17, and over th...
Become a Friend of the Bear